Class of 2020 Commencement
March 19, 2020
Dear Class of 2020,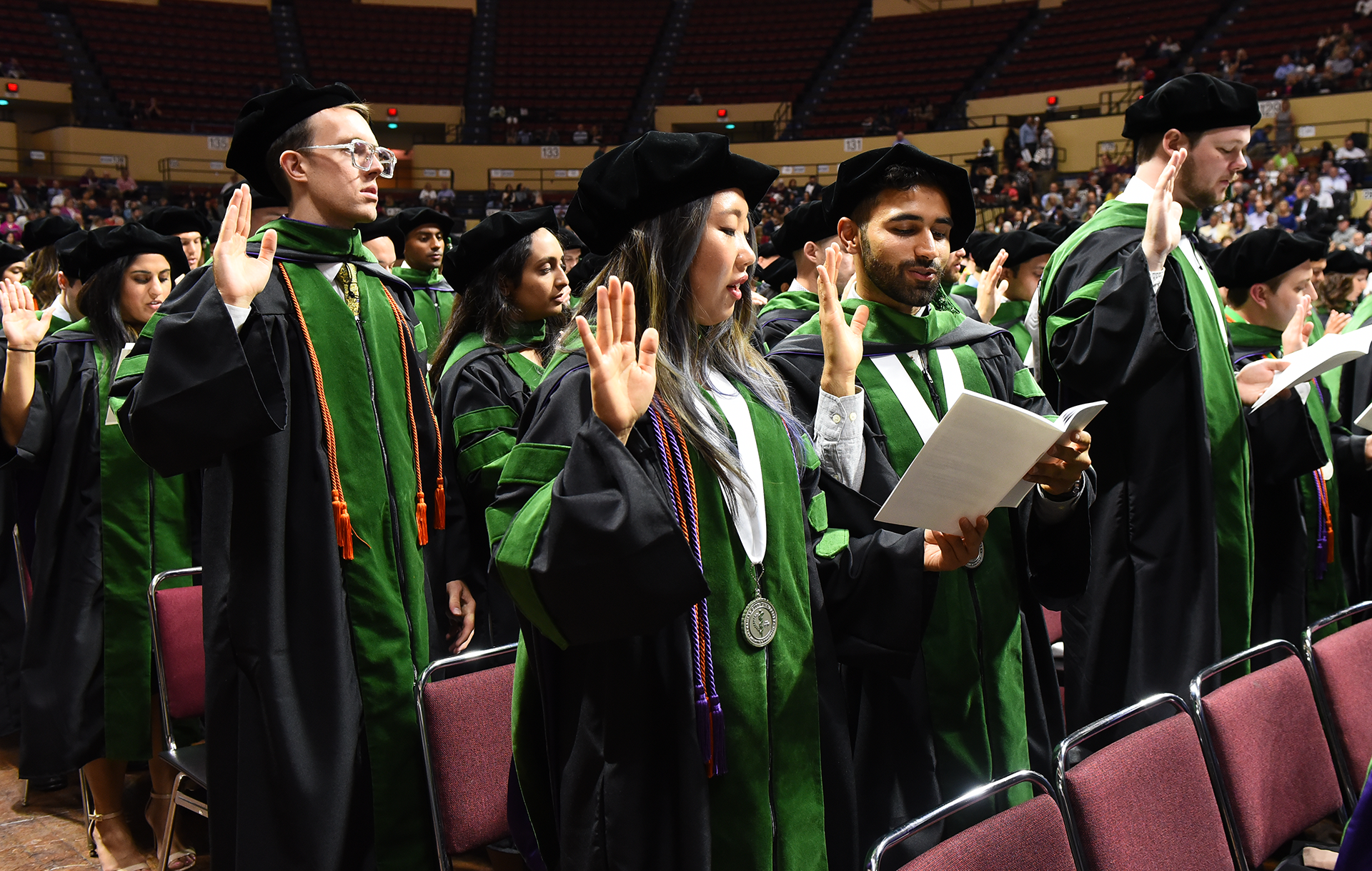 I deeply regret to inform you that the KCU Commencement Ceremony scheduled for May 9 has been canceled. The Municipal Auditorium canceled this event along with many others following a mandate by the Mayor of Kansas City limiting gatherings and events to under 50 people for the next eight weeks.
We understand that Commencement is a tremendously important part of your KCU experience and we are committed to developing an alternative to provide a meaningful celebration of your accomplishment. Please look on this page for more information in the coming days as we will advise you of new plans.
The safety and well-being of you, your family and your friends are paramount as we move forward during these challenging times. We thank you for your patience and understanding. If you have any questions or concerns, please contact commencement@kcumb.edu.
Sincerely,
Edward R. O'Connor, PhD
Provost and Executive Vice President for Academic, Research and Student Affairs