Master of Science of Biomedical Sciences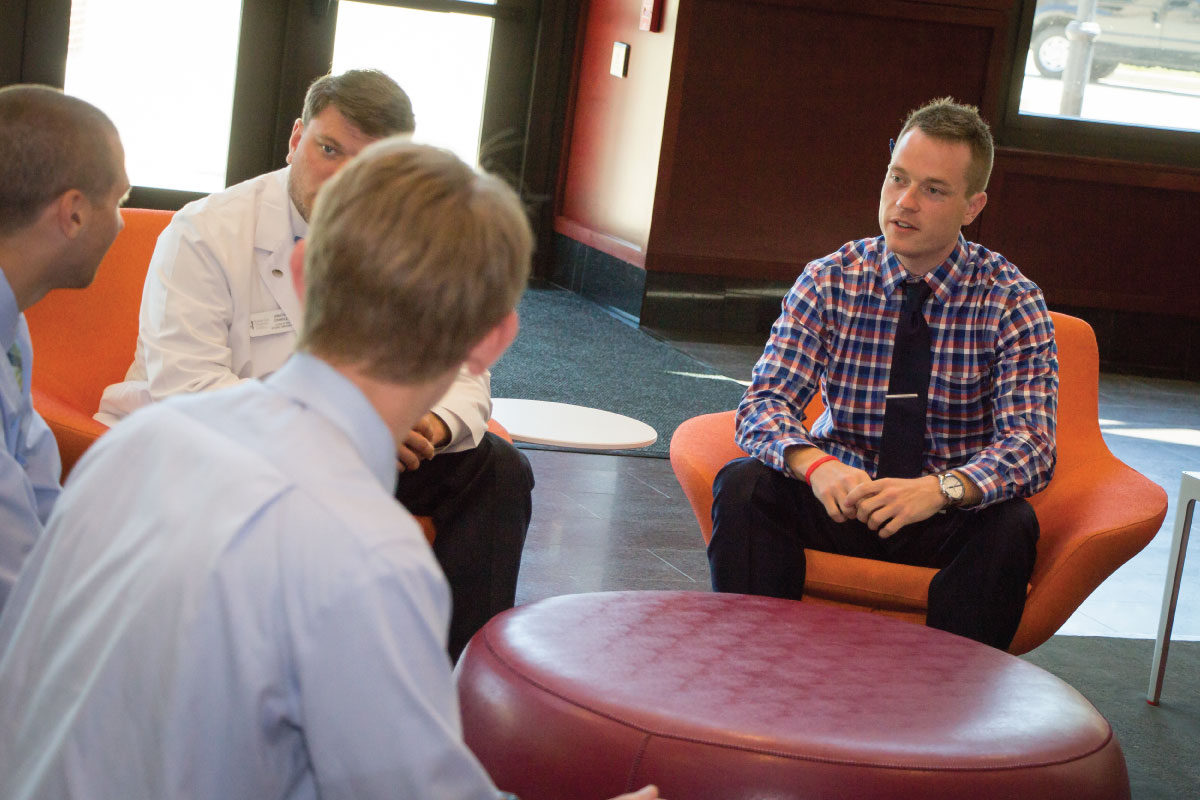 ---
KCU-Kansas City's Master of Science of Biomedical Sciences programs provide you the skills necessary for a successful and rewarding career as a research scientist in a biomedical laboratory or gives you the solid foundation you need to pursue doctoral programs in medicine or the life sciences.
Our semester-based curriculum follows a typical graduate program scenario. For the one-year track, there are eight required courses and two elective courses selected from four available elective courses. In addition, the one-year track students, under the guidance of a faculty advisor, must develop and write a minimum 25-page mini thesis on a scientific topic selected by the student.
The two-year track is a research track in which students take seven elective courses drawn from the full list of courses offered to the one-year track students in addition to research- and thesis-related courses for their research activity. The two-year track students write a thesis and must pass a public defense of their research project.
Required Courses for One-Year Track
All courses considered electives for two-year track students.
Anatomy 1 & 2
Physiology 1 & 2
Epidemiology
Biochemistry
Immunology
Molecular Biology
Elective Options
Histology
Human Genetics
Human Embryology
Microbiology