From the Desk of the President
April 2018
Marc B. Hahn, DO
President and Chief Executive Officer
Greetings KCU Family:

As we conclude our 2017-2018 academic year, we celebrate another outstanding graduating class of osteopathic physicians and scientists, who exemplify our commitment to excellence in education and advancing our mission of "improving the wellbeing of the communities we serve."
Many KCU students are reaching goals above and beyond those associated with the classroom, demonstrating an increased interest in national and local issues surrounding health care. We applaud those who have taken an active role in understanding the impact of health policy on health professions education and in advocating for the care of patients. Some examples of their efforts are highlighted below.
As always, I'm grateful for the dedication of our faculty and staff in ensuring students remain our number-one focus, as we pursue our vision of becoming the most student-focused health sciences university in the nation.
Congratulations again to our Class of 2018!
Achievement, Resilience Highlight Class of 2018 Commencement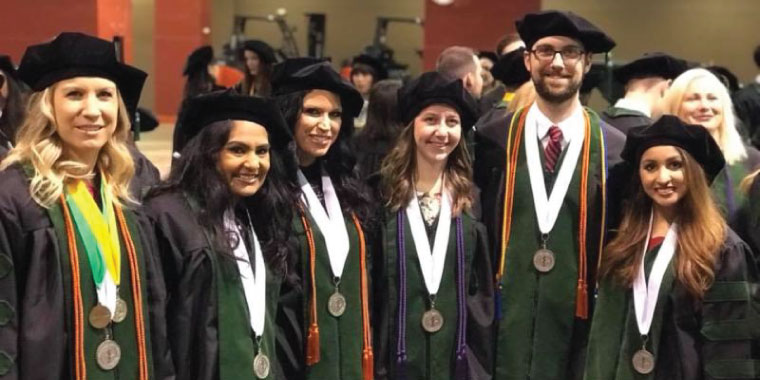 On May 5, we celebrated KCU's next generation of physicians and scientists during our 2018 commencement ceremony at Kansas City's Municipal Auditorium. Our College of Osteopathic Medicine graduated 249 students, and our College of Biosciences graduated 97 students.
We were pleased to welcome keynote speaker Deepa Halaharvi, DO (COM '08), who shared the inspirational story of her pursuit of the American Dream – to become a doctor – and the challenges and obstacles she encountered and overcame along the way. As a physician, cancer patient and survivor, Halaharvi's address was a poignant message for our graduates. Read her story.
Of particular note, this year KCU conferred a record number of dual degrees: 22 students received both a Doctor of Osteopathic Medicine and a Master of Arts in Bioethics; 27 students received a Doctor of Osteopathic Medicine and a Master of Business Administration in Health Care Leadership. In addition, we were extremely proud to confer degrees on a special cohort of students who completed an impressive number and combination of degrees. One graduate received a Doctor of Osteopathic Medicine and a Master of Science in Biomedical Sciences; another received a Doctor of Osteopathic Medicine, a Master of Arts in Bioethics, and a Master of Science in Biomedical Sciences; and four received a Doctor of Osteopathic Medicine, a Master of Business Administration in Health Care Leadership, and a Master of Science in Biomedical Sciences. We congratulate these students on their remarkable accomplishments.
Read more about our Class of 2018 graduation, view photos of our graduation activities, and watch commencement highlights in our video.
Important Dates
Center for Medical Education Innovation Groundbreaking - June 4
White Coat Ceremony KCU-Joplin - July 22
White Coat Ceremony KCU-KC - July 28
KCU Homecoming - Sept. 13 - 15
Be sure to stay connected with your university! Follow me @KCUMBpresident to learn more about the latest KCU initiatives and updates in the osteopathic profession.
KCU Student Awarded Health Policy Internship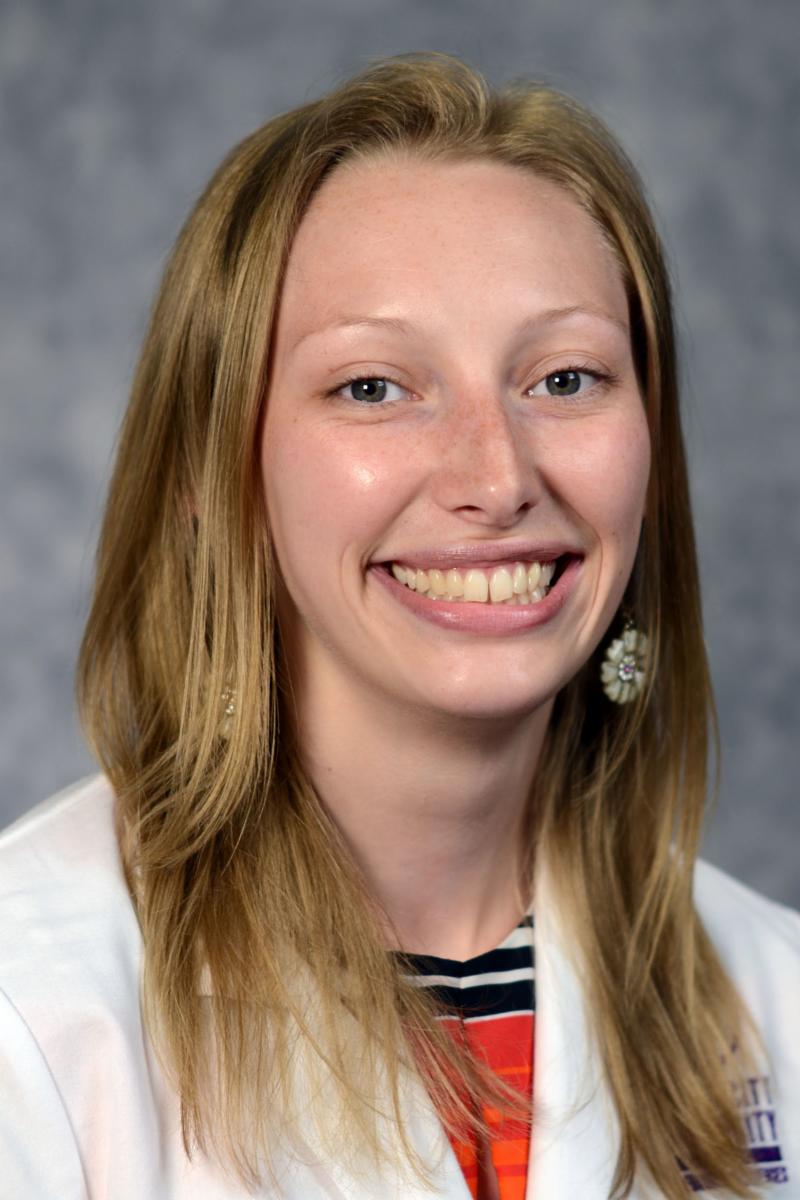 Mianna Armstrong, DO (COM '18), has been accepted into the Osteopathic Health Policy Internship program (OHPI). OHPI allows osteopathic medical students to spend two months in the American Association of Colleges of Osteopathic Medicine (AACOM) government relations department in Washington, D.C. Interns gain an understanding and operational knowledge of how federal health care policy is developed and how to have an effect on public policy formulation. Armstrong was one of only three students selected nationally to serve in the program. Learn more about OHPI.
Students, Physicians and Legislators Convene in Jeff City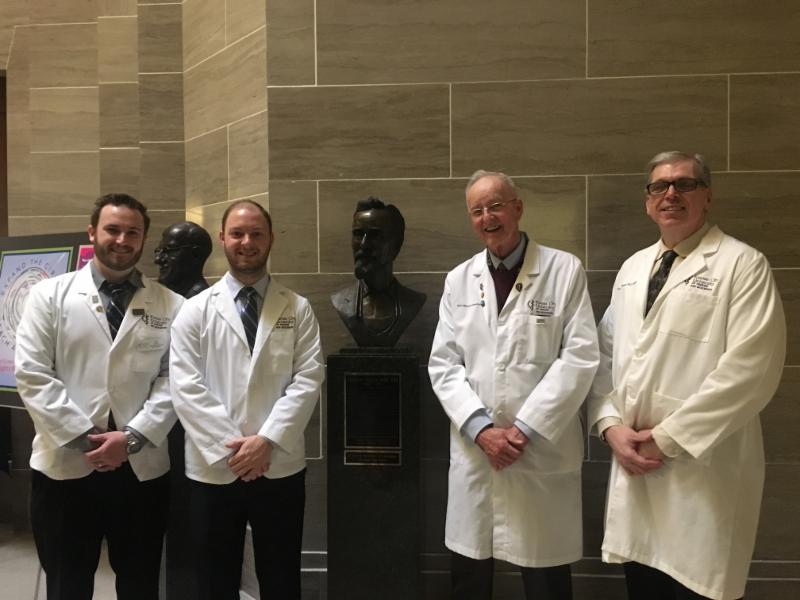 More than 50 medical students and faculty from KCU's Kansas City and Joplin campuses traveled to Jefferson City, Missouri, to participate in Missouri Osteopathic Medicine Awareness (MOMA) Day. The event brings together students, osteopathic physicians, legislators and advocates to raise awareness about the osteopathic medical profession. Students were able to ask questions and interact with state lawmakers on issues impacting medical students and health care.
KCU Marketing, Communications Recognized for Excellence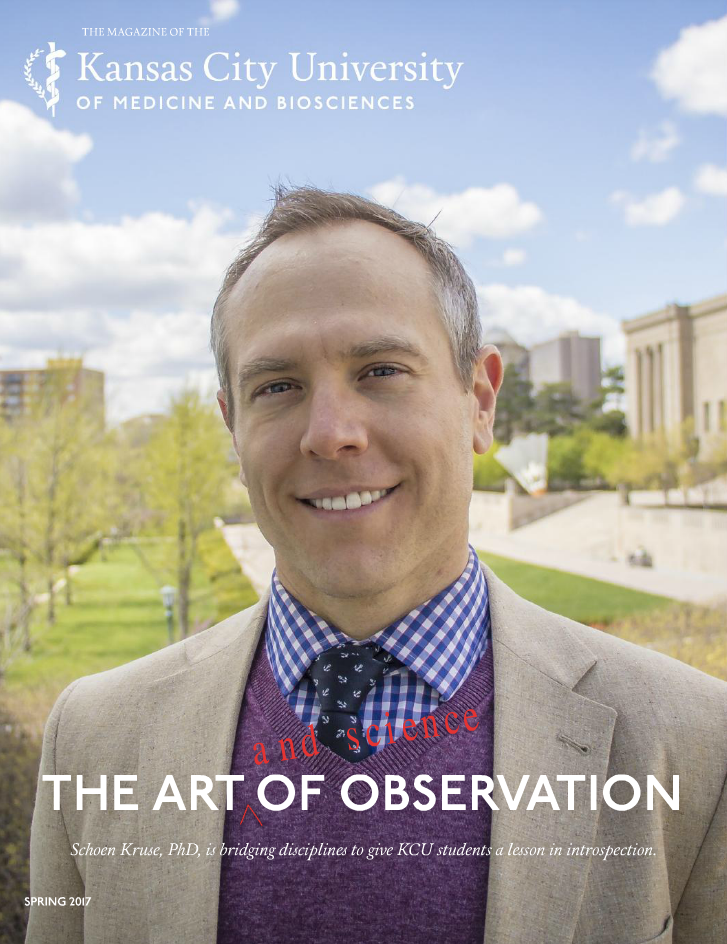 KCU placed in several categories at the American Association of Colleges of Osteopathic Medicine's (AACOM) annual "Excellence in Communications" awards ceremony. The AACOM program recognizes the important role marketing and communications plays in advancing osteopathic medical education and the profession. KCU received 3
rd
Place in Recruitment:
KCU – COM Admissions Collateral
; 2
nd
Place in Magazine:
KCU Magazine
, Summer 2017
; and 3
rd
Place in Website:
Community KCU
. Congratulations to our marketing and communications staff! View all of the competition's winners
here
.
Darrin D'Agostino, DO, Works to Ensure Competency for the Profession

Darrin D'Agostino, DO, executive dean of KCU's College of Osteopathic Medicine, was recognized for his service to the National Board of Osteopathic Medical Examiners (NBOME) in the organization's recently released annual report. D'Agostino is a member of the NBOME's National Faculty Leadership and holds the Division Chair of Internal Medicine, Geriatric Medicine and Dermatology. His work helps further the mission of the NBOME to protect the public through valid and reliable competency assessment for osteopathic medicine. NBOME administers the COMLEX – USA series of exams, which provide a pathway to licensure for osteopathic medical practice and is a graduation requirement for earning a DO degree. Learn more about NBOME Faculty Leadership and the organization's work overall in the NBOME 2017 Annual Report.
Dr. Doug Bittel to Develop KCU Bioinformatics Capability
Doug Bittel, PhD, has joined Kansas City University as associate professor in the College of Biosciences. He currently teaches human genetics, as well as having responsibilities for developing specialized training in the field of bioinformatics. Bioinformatics leverages the power of big data within the realm of medical data management to improve medical decision making and ultimately improve health outcomes. Providing students with this career-applicable knowledge will help meet growing workforce demand in the Kansas City region — and across the country — as this technical skill set becomes increasingly critical to the delivery of health care. Read more.