Centennial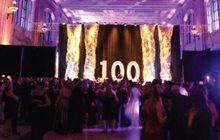 KCU Raises More than 1 Million Dollars in Centennial Gala
An elegant evening at Kansas City's historic Union Station raised more than 1 million dollars towards a 16 million dollar goal as part of Kansas City University of Medicine and Biosciences (KCU) Leading the Way Centennial Campaign.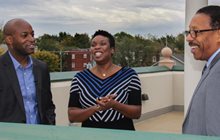 KCU Welcomes Alumni to Centennial Homecoming Celebration
For Dr. Renee Volny Darko and her husband Dr. Nii-Daako Darko, KCU's Centennial Homecoming is something special.
The couple met here as first year students, managed to mix med school with romance and eventually found time to get married.