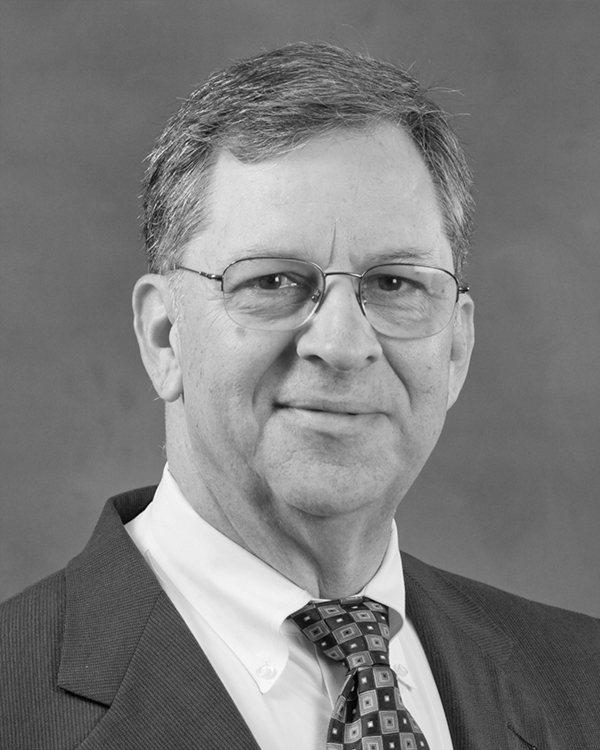 John P. Smith, DO, provides guidance to the KCU board in its strategic and fiduciary responsibilities to internal and external stakeholders. He previously served as KCU Board vice chair, has been a trustee since 2001, and has chaired numerous committees.
Dr. Smith earned a Bachelor of Science from Midwestern State University in Wichita Falls, Texas, and a Doctor of Osteopathic Medicine from Kansas City University of Medicine and Biosciences in 1975. He completed a transitional rotating internship at Cuyahoga Falls General Hospital in Cuyahoga Falls, Ohio, and a four-year general surgery residency at Normandy Osteopathic Hospitals in St. Louis, Mo. Dr. Smith also completed a one-year fellowship in clinical nutrition in Chicago, Ill. He was board certified in general surgery and recertified by the American Osteopathic Board of Surgery.
Dr. Smith has served as chief of staff and chairman of the Department of Surgery for Via Christi Hospital – Riverside, chairman of the Credentials Committee for Via Christi Hospital – Wichita and president of Medical Staff for Via Christi Hospital – St. Teresa. He also has been on staff at Wesley Medical Center, Galichia Heart Hospital, Ridgewood Surgery Center, Cypress Surgery Center and Wesley Rehabilitation Hospital, all in Wichita, Kan.
Dr. Smith has held leadership roles in numerous professional societies and committees, including the American College of Osteopathic Surgeons, where he served on the Board of Governors, is a past president and holds fellowship status. He served as chairman of the Via Christi Riverside Hospital Board of Trustees.
Dr. Smith holds adjunct faculty positions at Oklahoma State University, University of New England, West Virginia School of Osteopathic Medicine, Kansas City University of Medicine and Biosciences, Wichita State University and University of Kansas. He is the recipient of numerous awards and honors recognizing his contributions to the practice and teaching of medicine.
For the past 20 years, Dr. Smith has participated in and led medical missions to the Dominican Republic and remains active within his home town of Wichita, Kan. He is currently a consultant to Surgical Specialists, PA.